INTERCOM SYSTEMS
Security intercom systems are used to provide voice communications between two or more locations for security purposes.
Security intercom systems are frequently used between a locked building entrance door and a constantly attended location in the building, such as a manned security control room.
In this application, the security intercom system gives visitors a means to contact someone in the building when they arrive at the entrance door.
Other common locations where security intercom systems are used in commercial buildings includes loading dock doors and at vehicle gates that provide entrance to the property.
In residential applications, security intercom systems are commonly used between the main entrance door and a location within the interior of the home.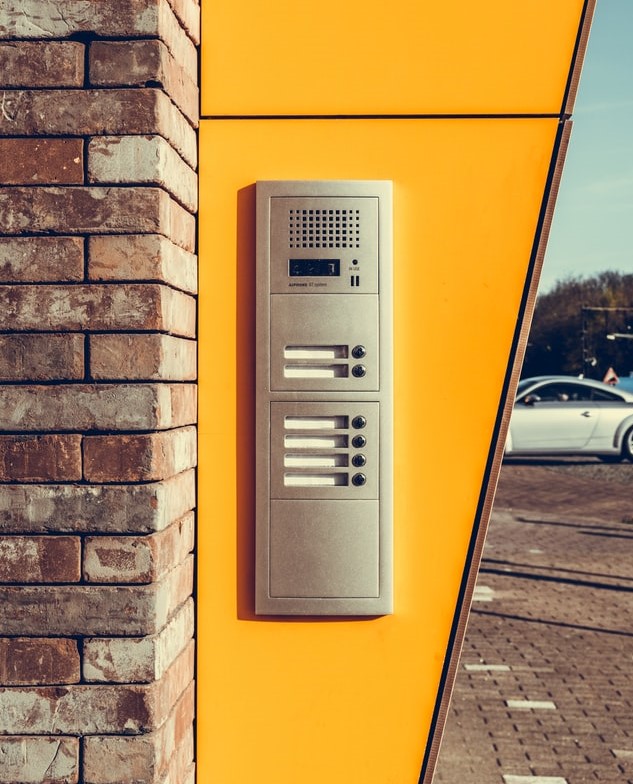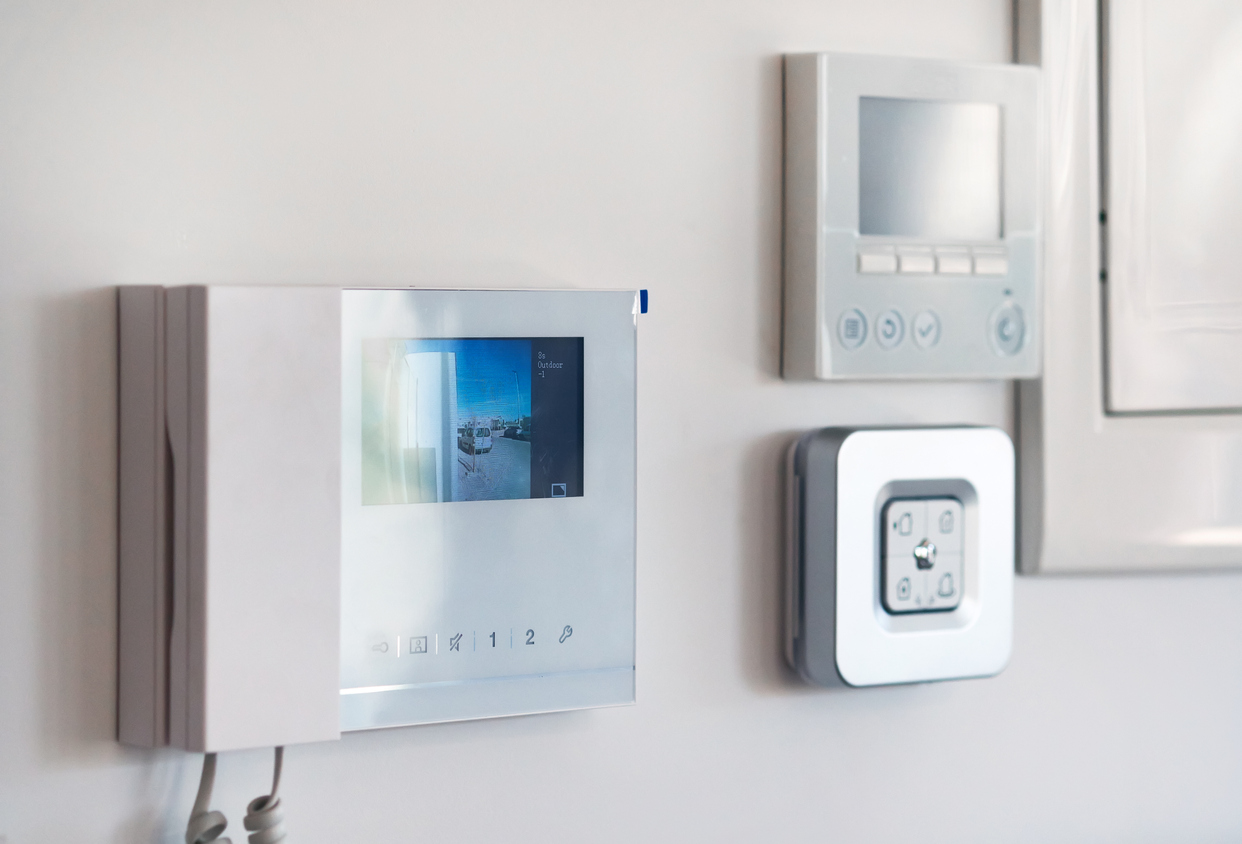 Video Intercom Systems
Intercom systems are available that incorporate video surveillance features. Video intercom Sub-Stations are similar to regular Sub-Stations except that they also include a small built-in video camera that provides a direct view of the person operating the station.
Most cameras offer a fixed viewing angle; some cameras can be moved up and down and right and left by the person receiving the call.
Video intercom Master Stations are similar to regular Master Stations except that they also contain a small video monitor. This monitor is used to view the image produced by the camera in the video intercom Sub-Station.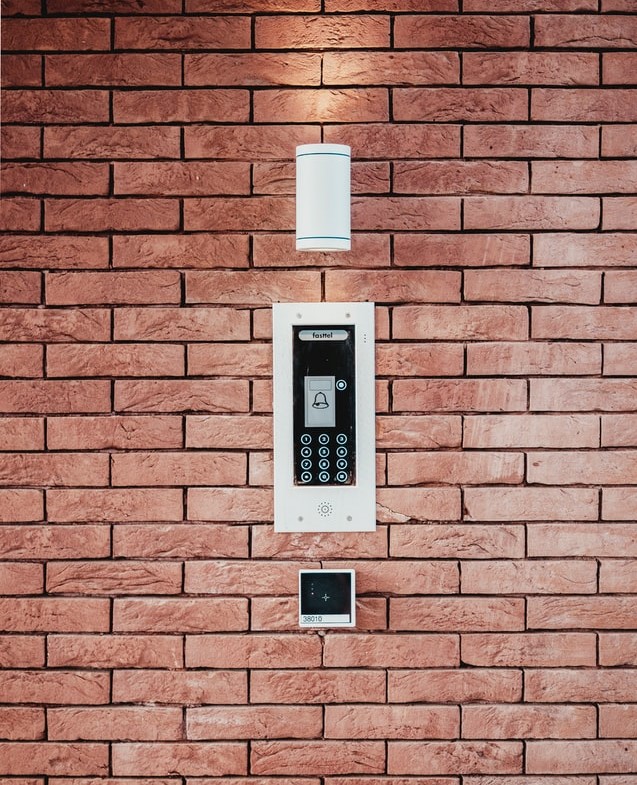 The advantage of video intercom systems is that they allow the person receiving a call to verify the identity of the person calling.
This can be particularly useful in door control applications where it is desirable to confirm which person is at the door before pressing the door release button.
While most video intercom systems provide a good view of a person standing directly in front of the intercom Sub-Station, they generally don't provide a wide-angle view of the overall doorway itself.
In addition, cameras in video intercom systems tend to be only of moderate quality and generally not suitable for use with video recording systems.
For these reasons, most organizations who are serious about security don't consider the cameras built into video intercom systems to be a substitute for regular surveillance cameras and generally install both at entrance doors.