Information and guidance system is designed for the monitoring and provision of information on the occupancy of individual parking spaces in the car park.
The system represents a solution to the current problem of a high proportion of traffic generated by drivers seeking vacant parking spaces.
The guidance system is able to provide drivers with the latest and dynamically changing information on the availability status of monitored parking spaces.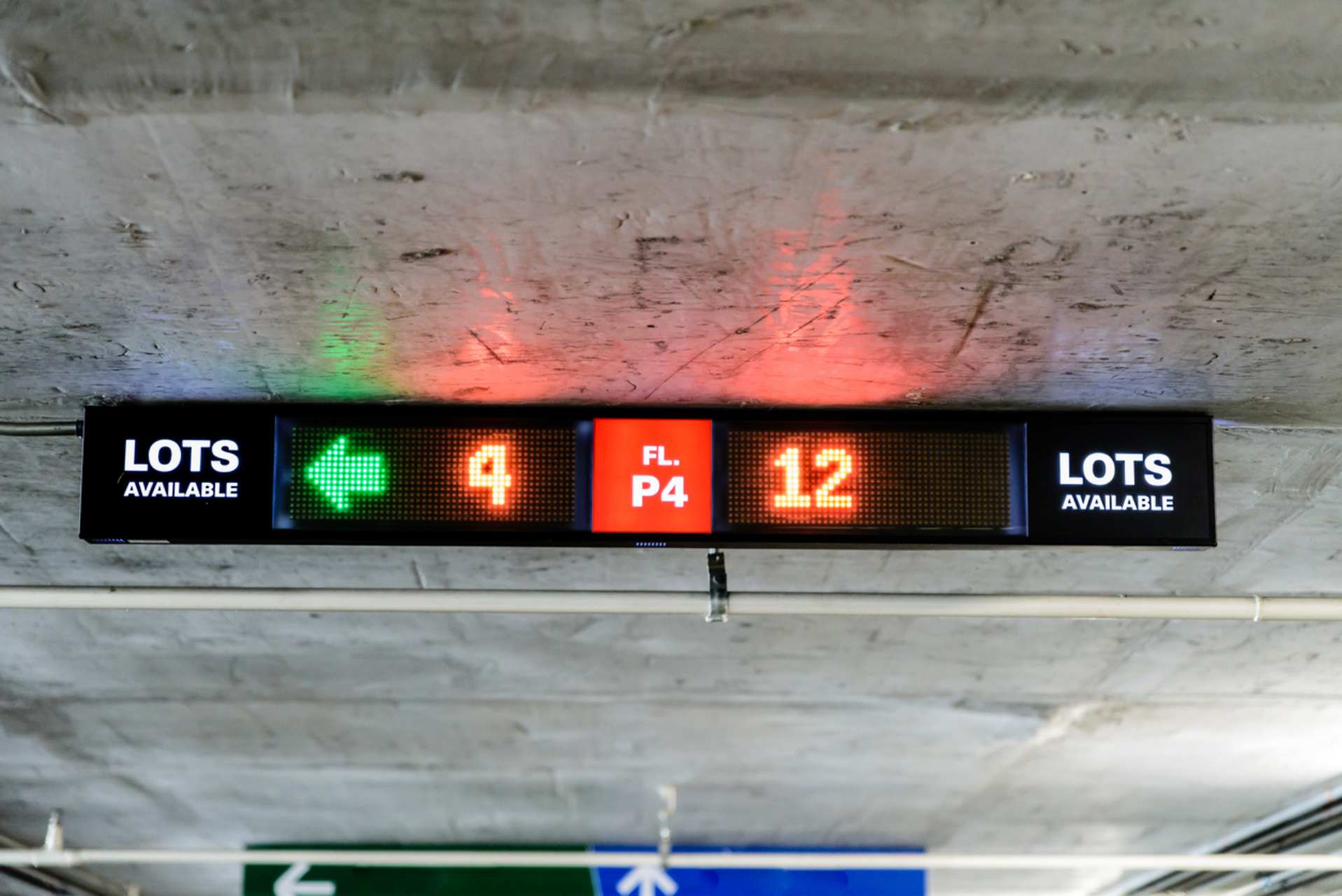 Using clear guidance signs, vehicles are guided directly to identify vacant parking spaces that are the closest to vehicles' current positions.
With the help of the parking guidance system, drivers are able to find a vacant parking space quickly and easily.
The resulting benefits are the reduction of stop-start traffic, pleasant experience of parking, elimination of stressful situations and positive attitude towards the car park operator. The reduction of traffic minimizes the occurrence of traffic accidents.
The positive mental state of drivers is important for all commercial subjects that need to stimulate required shopping behaviour, repeated visits and the increase of customers' loyalty.
In highly competitive environment, the parking guidance system may become a competitive advantage and generate additional profits for operators.
The parking guidance systems are suitable for internal space of buildings mainly with a high number of parking spaces, complicated interior layout or high traffic load.
The parking guidance system is suitable for the following areas: high-capacity garages and indoor car parks / car parks of private companies / business and shopping centres / hospitals and other healthcare institutes / airport car parks / office and congress centres / universities and other institutes of education.