2-Way Emergency Voice Control System
An Emergency Voice Communication (EVC) system provides two-way communication between the emergency services, principally the fire service, and those people inside a building who need to be evacuated but are unable to immediately leave.
An EVC System is a full duplex system that allows voice communication in either direction between a central control point and a number of other points called "outstations" located throughout a building or building complex.
The nature of the design of the outstations and the overall system is governed by stringent British Standards and guidelines.
It is a part of the 5839 British Standard series that provides recommendations for the planning, design, installation, commissioning and maintenance of EVC systems in and around buildings and at sports, entertainment and similar venues.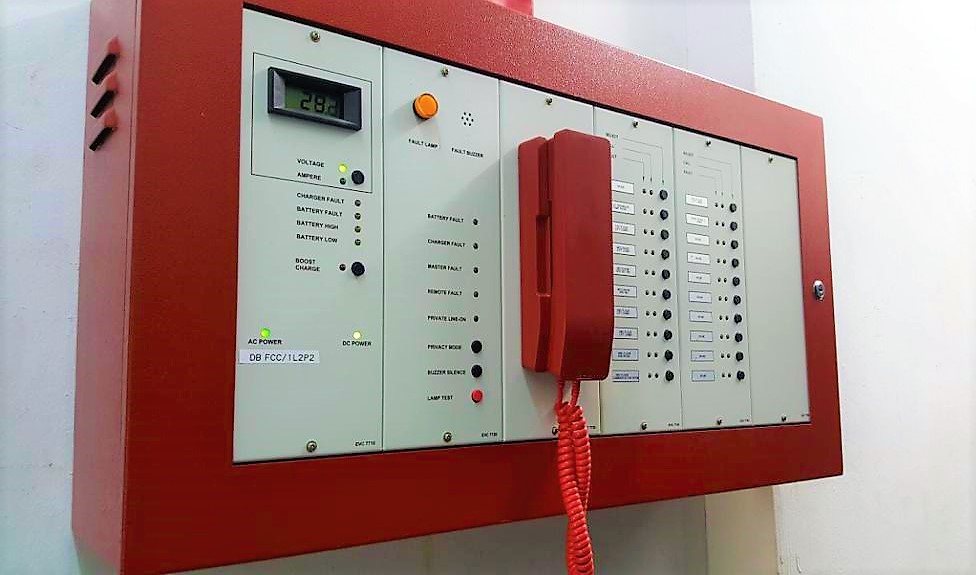 The emergency call button, or Smart Call Button (SCB), features built-in alert tone and dual-colour LED indication.
This give important feedback, especially to a person with visual or hearing impairment.
This is one of the requirements stated in Singapore BCA's Fire Code for PWD.