At RH Synergy, we believe in providing an end-to-end integrated security solution for our customers. Not only do we provide state-of-the-art security solutions, but we are also committed to supporting all your security needs, including, design and installation, technical support and maintenance services.
We are proud to be the Authorised Sole Distributor for GeoVision in Singapore. With the full range of security products, we will be able to deliver the most reliable security solution to you and your business.
RH Synergy –
One Stop Complete Integrated Security Solution Provider
In today's economy, individuals and organisations own more data, technology and assets that need to be protected than ever. Yet, many of our customers find it hard to pick the right security tools to suit their needs or to integrate their different security systems into a seamless platform.
With years of experience in implementing and managing security systems for various projects and markets, RH Synergy offers comprehensive consulting solutions to our clients based on their requirements, thereby allowing them to focus on their core business. Our strong fundamentals and ready resources enable us to leverage our expertise to integrate all security features flawlessly.
Unlike security integrators, RH Synergy does not limit itself to a single product line. By maintaining close working relationships with all our local and regional suppliers and partners, we offer an extensive product range of surveillance system, access control system, audio/video intercom system, car park management system, public address (PA) system, turnstile system, visitor management system and many more.
At RH Synergy, we believe in providing a One Stop Integrated Security Solution for all our customers. Put your worries aside as we shoulder your responsibilities over the concerns of security breach. We will rise to the challenge of building a customized solution to cater to your needs.
Not only do we provide state of the art security solutions, we are also committed to support all other relevant services. Imagine being equipped with the most elaborate and complex integrated security system and yet not having a competent team of experts to support you in event of an emergency with our team of dedicated support specialists, there is no need to worry.
Design Turnkey Projects
Security is an integral part of many businesses, be it commercial, industrial or even residential projects.
Installation Specialist
At RH Synergy, we emphasize on quality, reliability without compromising the core of our business – security. Our team of experts certified in the followings, will provide their best and most utmost services.
24 Hours Standby Team
At RH Synergy, we embrace the round-the-clock system to ensure that your security system will not be compromised. Any vulnerable loop in the security system can cause considerable damage to an organization.
Maintenance Services
The purpose of any security system serves to deter thefts, threats and safeguard the interest of your businesses. The experience of a downtime on your security system can be disruptive to your organization. At RH Synergy, we are committed to provide the utmost support maintaining your security solutions; your security systems will be backed by a team of experts to ensure improved uptime of your equipment and faster response times.
Complete Integrated Security Solution
Our Complete Integrated Security Solutions with the latest software and hardware, coupled with our team of certified specialists help to integrate the most reliable and manageable Security Solution into your businesses.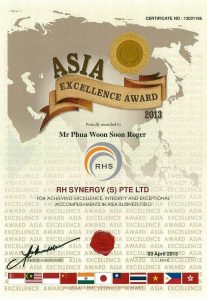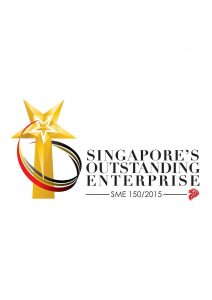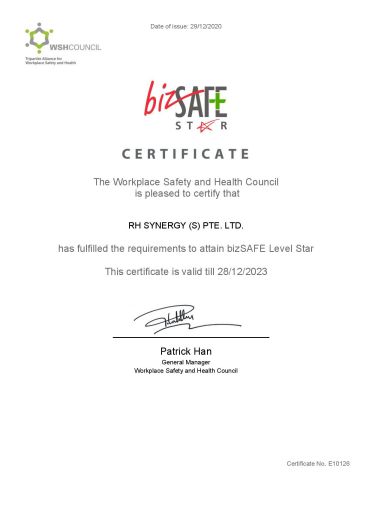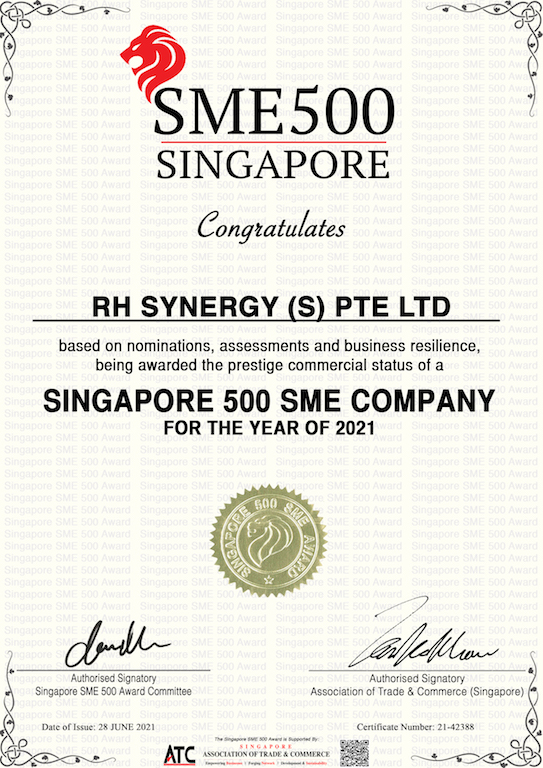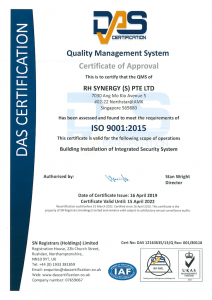 Alprop Pte Ltd
Very impressed with the service rendered by Thomas, Xiao Wei, Miko Chong, service staff Vinoth and team.
Always rendering their best of services.
S. Ganasan
Senior Manager
Cache Property Management Pte Ltd
RH Synergy is very prompt to respond to our request.
Very good service.
Des Pabustan
Manager, Procurement & Property Management
OUE Commercial Real Estate Investment Trust
The RH Synergy team has always been helpful in meeting our demands, understanding and flexible throughout the projects. They are able to prioritise our building's needs well.
Nadiah Supaat
Property Executive
The MCST 4626 - SUB MC 2
The RH team and staff are always responsive whenever we require assistance and is also able to provide assistance almost immediately.
Noel Tan 
Property Officer
Download Our Corporate Brochure